SPECIALIST GERMAN SHEPHERD TRAINING CLUB
Meeting every Sunday in Calverley, Leeds, we are the area's only specialist German Shepherd training club. We offer expert tuition on how to train a German Shepherd of all ages and abilities.
We are a very friendly and welcoming club, focused on having a lot of fun with our dogs and learning in a relaxed setting. We also organise enjoyable activities and social events throughout the year, including an annual trip to Crufts, group walks, fun days, BBQs, member workshops, camping trips and social evenings.
If you're looking for a well-trained family pet and want to meet like-minded German Shepherd owners for fun and friendly dog training support, join the YGSD Training family. Membership costs from as little as just £18 for the whole year.
Why not come along for a cup of tea and a chat and take a look at what we do?
OVER 60 YEARS EXPERIENCE
We've been training German Shepherds for over 60 years, previously as part of The British Association for German Shepherd Dogs and now as an independent club.
Our friendly and highly-experienced team consists of qualified instructors, committee members, and club volunteers, who are all dedicated to helping you enjoy companionship with a well-behaved, well-trained German Shepherd.
We offer everything from weekly puppy training and obedience training to fun agility classes, organised group walks and social activities.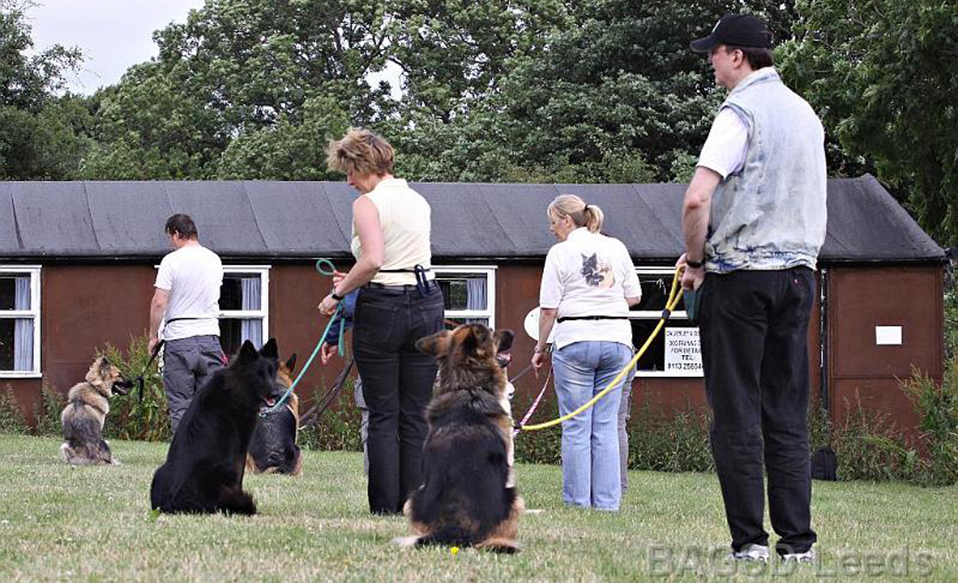 Obedience Training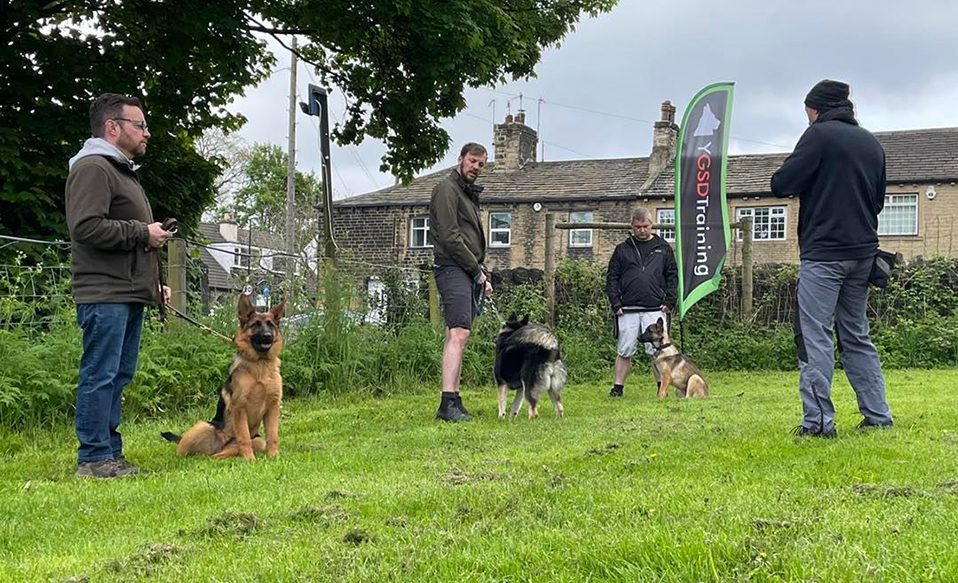 Puppy Training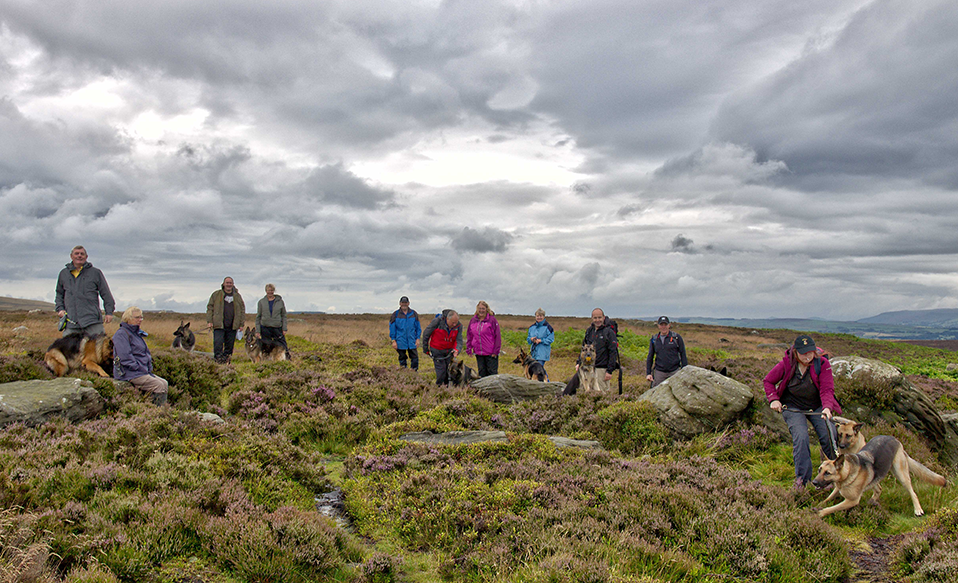 Group Walks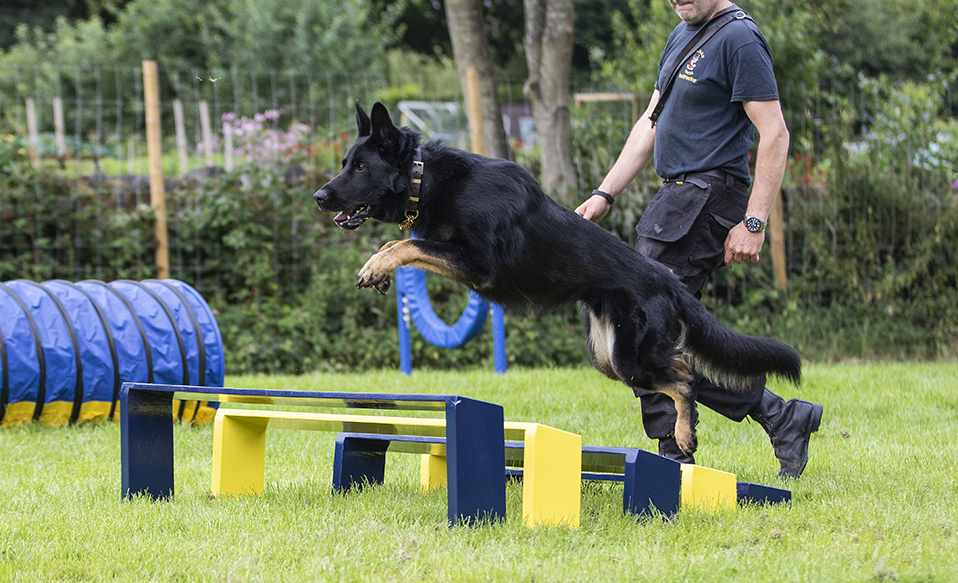 Fun Agility
HOW TO TRAIN A GERMAN SHEPHERD
Every person that comes to us has a dog for enjoyment. Training should be fun - if you are having a good time, your dog will also be having a good time! The very best dogs work because they really enjoy working and want to do it. We use a variety of tried and tested German Shepherd training methods that are fun and effective for dogs and their owners.
YGSD TRAINING CLASSES, CALVERLEY
We run a number of classes for all ages and abilities, from brand new puppies with first-time handlers through to folk that are dog training veterans and come to us for advanced coaching and socialising.
If you are looking for competition training, we won't lie to you - there are other more suitable clubs. If you want a well-trained family pet and a welcoming place to meet other German Shepherd owners, we cater specifically for you.
Don't worry if you have an over-excited dog, you'll be just as welcome as anyone else – we'll show you and your dog how to be great club members!
WANT TO JOIN YGSD TRAINING?
Our affordable memberships costs from only £18 a year.
Simply complete the online membership application form or complete a paper copy when you attend for the first time, we have spares at the club.
SEE ALL COSTS AND BECOME A MEMBER
Y GSD Training?
Nearly all our members are simply looking for a well-trained family pet. As such we are very relaxed in our approach and the emphasis here is very much on having a lot of fun with our dogs and hopefully learning something along the way.
Other Activities
We organise a multitude of other activities such as group walks, fun days, BBQs, members workshops, camping trip, Crufts trip and social evenings
Not sure if it's for you?
Why not come along for a cup of tea, a chat and have a look at what we do.